Featured News
Announcing our newest team member – Brooke Drescher!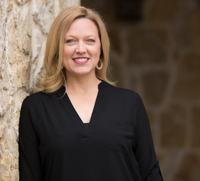 Brooke Drescher and her husband, Wes, live in Lucas with their two kids and yellow lab, Bo.  Their kids have attended Lovejoy schools since kindergarten and Brooke has served on the board at the elementary level, volunteered many hours and also worked in the district before earning her real estate license.
She has always been interested in real estate…from being involved in the duties and responsibilities of land ownership as a young adult to buying and selling multiple investment properties, she understands the many different aspects of real estate.  Born and raised in Plano, Texas, Brooke knows this area well!  She is excited to join the Matlock Real Estate Group and focus on real estate full time.  Brooke is looking forward to assisting you in your real estate needs.
Brooke is licensed by the Texas Real Estate Commission and accredited by the National Association of Realtors®, Texas Association of Realtors®, and Collin County Association of Realtors®.