The Matlock Difference
Our Firm by the Numbers
$100M+
Dollar Volume Sold
$995,756
Average list price
97.75
Average percent of sales to list price
100's
Number of Families Served
6
Experienced Sales Professionals
Our Exclusive Marketing Package
For Buyers
Intimate knowledge of the Communities and Neighborhoods we specialize in
Available Homes for Sale NOT found on MLS working exclusively with our brokerage
Highly Vetted and Full-Time Real Estate Professionals
Superior Local Market Understanding
Unmatched Quality and Service
We have one priority, YOU!
For Sellers
With over $100,000,000 sold, work side by side with one of Allen, Fairview, Lucas's and Lovejoy ISD's top luxury real estate brokers, Pam Matlock.
Complementary access to our in-house architectural photographer which works exclusively with our brokerage and clientele.
Complementary access with our interior designer with over ten years experience in the field.
Inclusion in our exclusive publication, Distinguished Homes Magazine, including magazine cover and center spread access.
Association with the finest luxury real estate in the area.
The only real estate firm with an in-house marketing team – creating custom content for our brand of luxury real estate.
Complimentary access with our videographer to create custom videos for your home.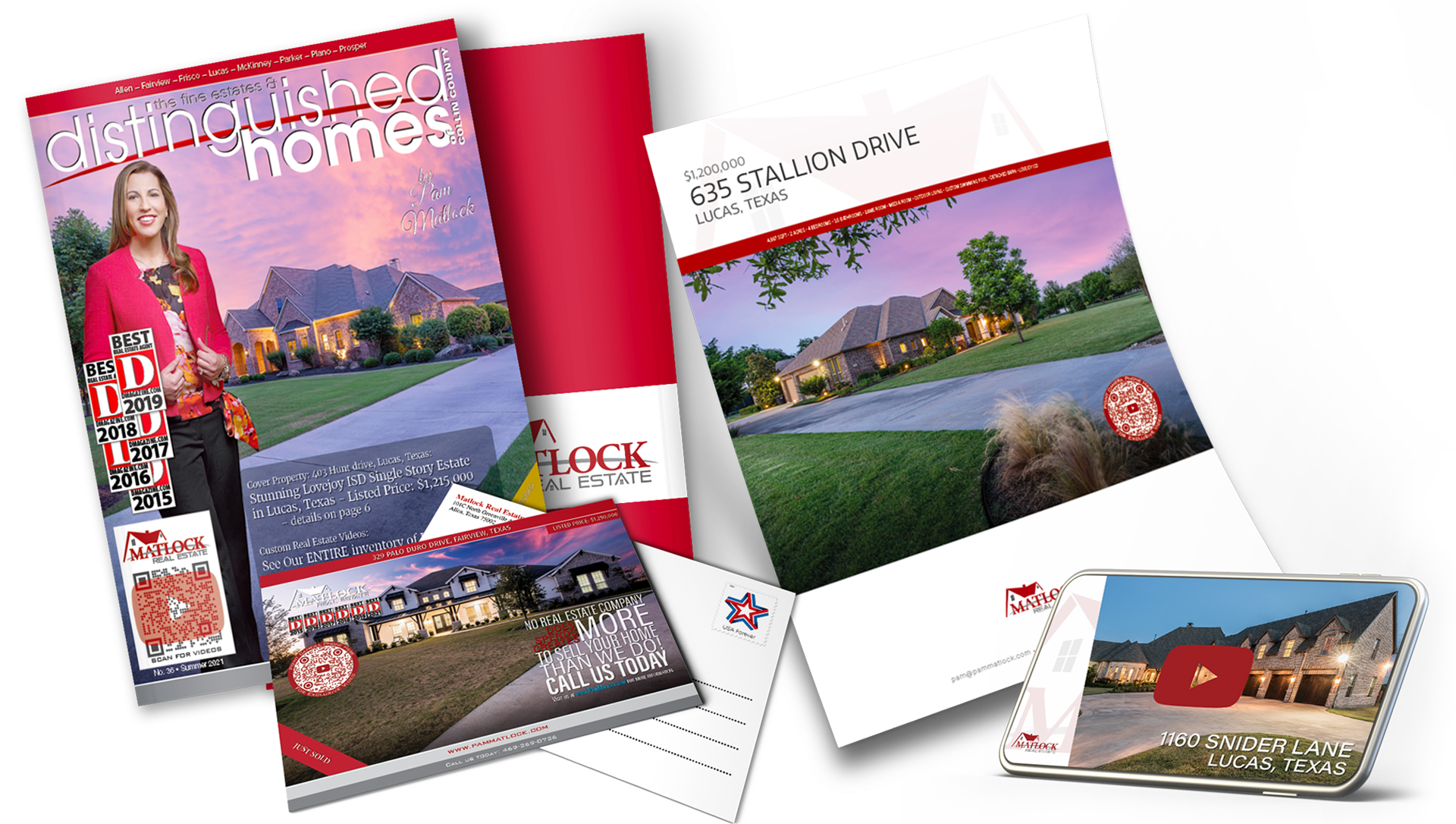 Our Recent Awards and Accolades